Spinning Colour Management Study
Submitted by Erica J on
In December I started a study of the techniques to manage colour i spinning which I have learned from various videos. I learned many techniques from Felicia Lo's Spinning Hand Dyed Fiber class and Sara Lamb's book and video Spin to Weave.
I hoped to use a single colour way to test each technique, but did not have enough fiber from any single colour way to do this. So I chose 2 similar colourways both from Bee Mice Elf, who is no longer dying. I chose Dreamboat and Rip Roaring
Dreamboat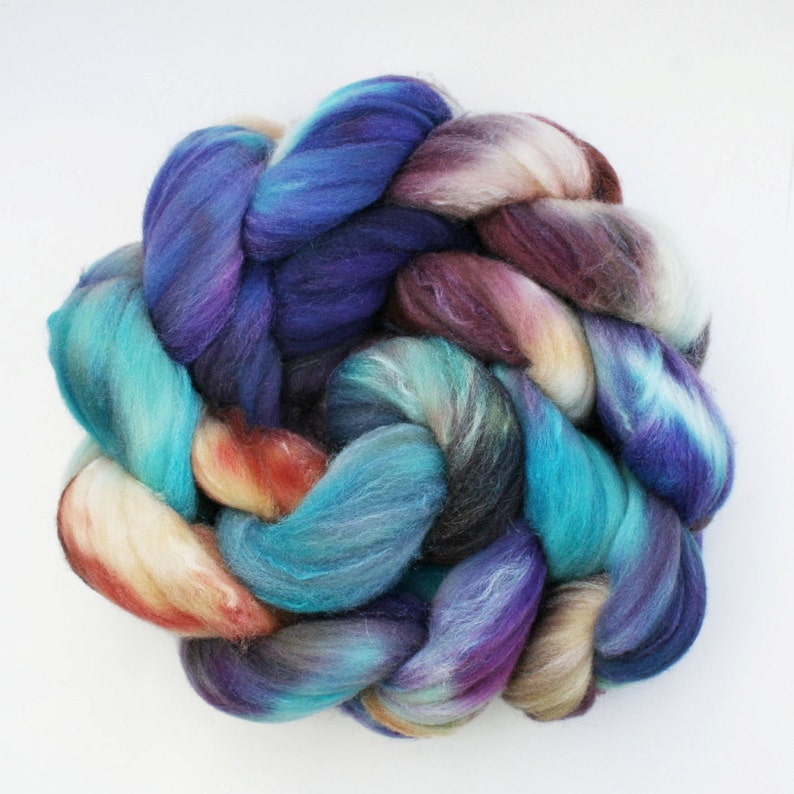 Rip Roaring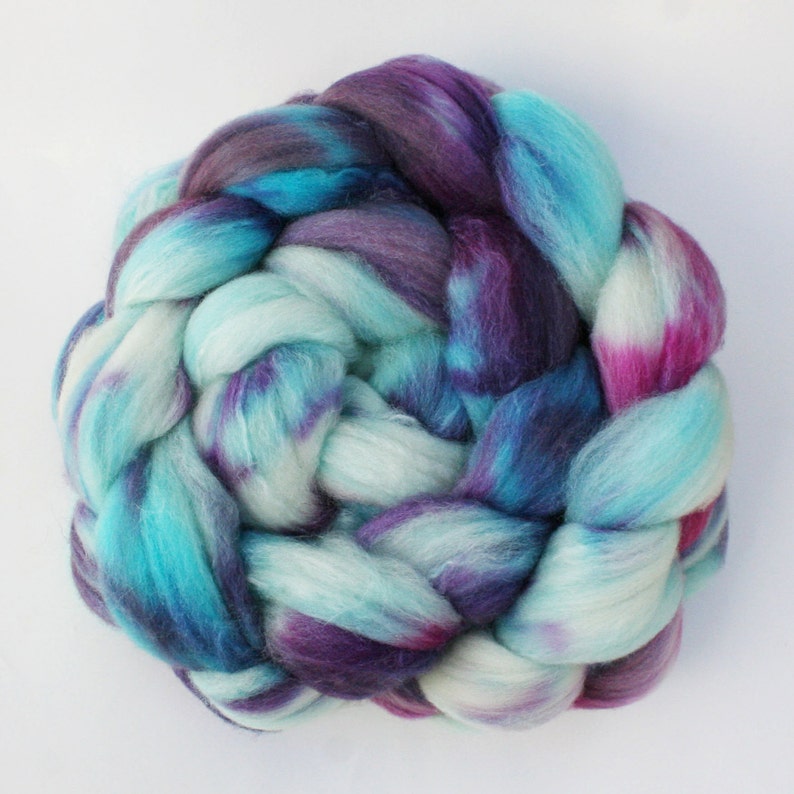 I have finished all my spins, expect for spinning a gradient (I still need to pull out my gradiet). I plan to weave and knit samples of these yarns, so I have good information about not only what each technque does in the spun yarn, but also how that yarn weaves and knits up. 
Here are my yarns all together. Unfortunately I took this photo while my son was playing and wans't sure how long I had, so the yarns in this photo are not in order.
Now here is what I did!
Split and Ply as it comes: I spun this yarn using some of the BME Dreamboat SW Merino, Merino, Silk (40, 40, 20). This is the default method we all use before we learn about other color management techniqes. :)
Split and Flip: also spun in Dreamboat this method splits the colorway in half vertically, spin one single end to end and the second single is flipped the other direction and spun end to end.
Comboply (ply with another colour way Rip Roaring and Dreamboat if you use contrasting colourways you will get barberpling and analagous colourways create a subdued mottled look .
Fractal Dreamboat I think most spinners are familiar with this method as well. You split the fiber in half, spin one half as is, the second half you split again multiple times and ply the singles together. This has been a very popular method for some time.
Break single and graft to keep colours matching Dreamboat. This method seems scary, but is actually a fairly effective way of keeping the colours pure in your plied yarn.
Chain Ply Dreamboat
From the fold will preserve color if  locks are dyed all one colour, heathering if locks are dyed multiple colors.
Riproaring Combodraft Dreamboat and Rip Roaring Chunking Dreamboat pull a part, put half in one bag, half in another, randomly pull out chunks to spin each bobbin of singles.
Pre-drafted Dreamboat I need to analyze this yarn a bit nore to see what effect it has.
Thick N thin Rip Roaring, as well as Dreamboat. Some optical mixing thicker ply will visually dominate.