new studio space
Submitted by warpology on
I bought a new to me 60" AVL so had to have a home for it.  I took over my husbands workshop a 16 ft by 26 ft shed and build a new storage/workshp for him. Needless to say I am excited about it!The only problem has been the pink insulation but I have cheaply solved part of it.  This was supposed to be used on the outside of a building. They put it up and mold developed under it. I treated the area's and put on several coats of Kilz and paint. The cubicles come with the storage shed and they are great for my needs!  We installed the white peg board and trim on the lower half. Maybe next year I can address the blue and white area's in a more permanet way but at least it cuts down on the pink...
The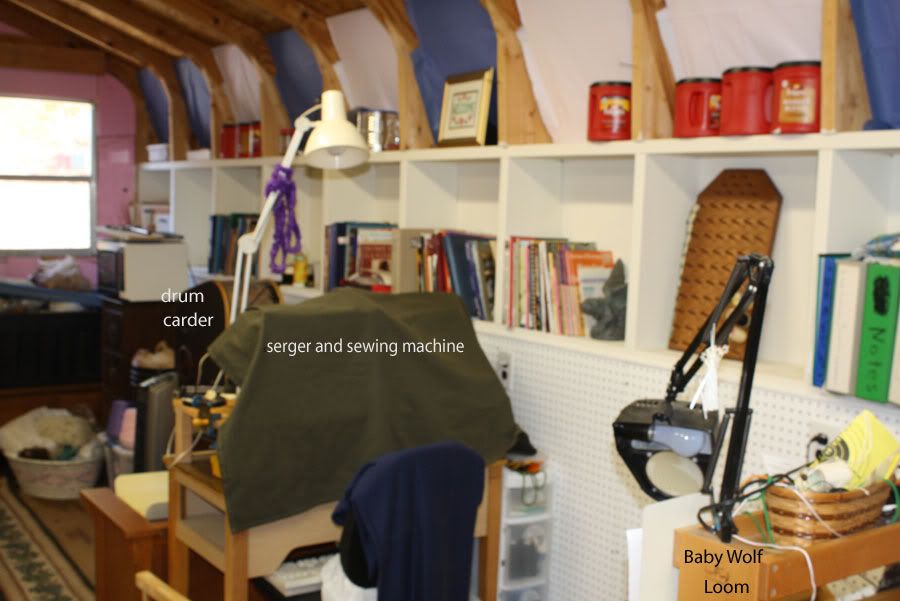 Now I have room for three looms, a sewing machine and a small dyeing area.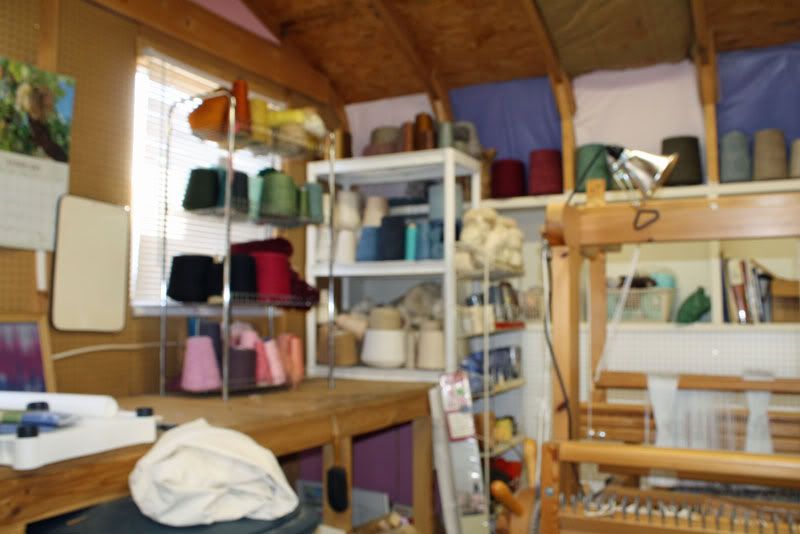 This is the yarn storage area and my Glimakra Ideal. On the right hand side.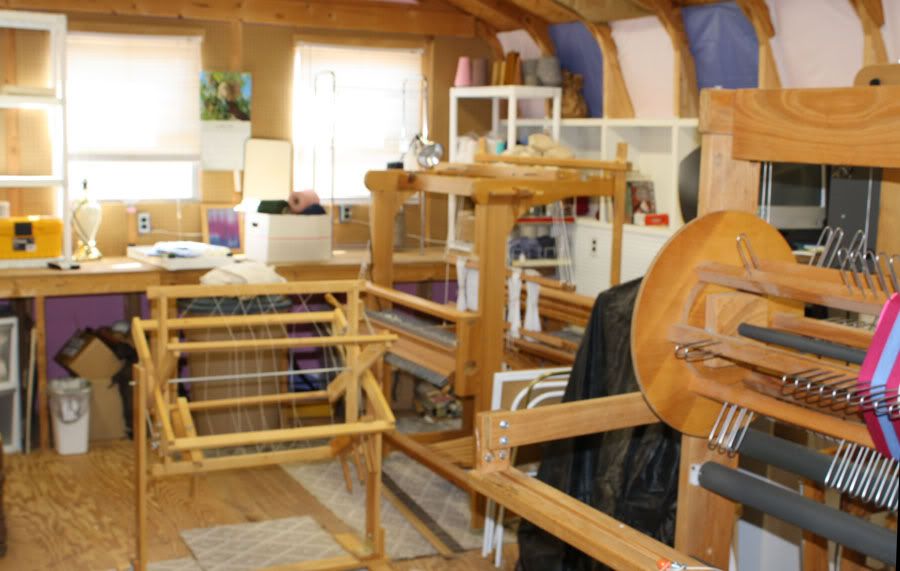 Another view before all the fiber found a home and the AVL next to the Glimakra.